Operating System
The file /os_design.html is under construction and is not available at this time.
Check back later.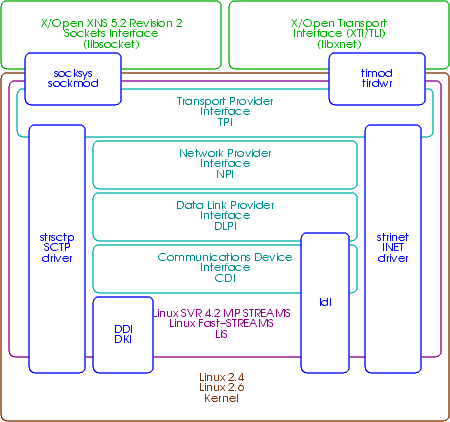 Components
Interfaces
Tranport Layer Interface (TLI) Modules (timod, tirdwr)
Socket System Driver (socksys) and Module (sockmod)
Data Link Provider Interface (DLPI)
STREAMS DDI/DKI Compatibility (strcompat) Modules
The STREAMS compatibility modules project will provide STREAMS DDI/DKI interface compatibility for most major UNIX STREAMS implementations, including AIX, HPUX, IRIX, LfS, LiS, MacOT, OSF/1, SVR 3.2, SVR 4.2, and UnixWare.